---
---
---
Website design for Joel Tellier, an award winning creative working in art direction, branding and motion.
---
Joel's portfolio website needed to both showcase his diverse range of work, covering physical, digital, experiential and motion pieces, and represent the designer's experimental ethos and personality. The content was curated to emphasise the strongest projects, and visually categorised using colour coded hover states in the primary colours - red for branding, blue for art direction, and yellow for motion. If a project fell under both fields, it was coded in the appropriate secondary colour, or grey for all three.
A sense of order and chaos was infused into the navigability of the site through this chromatic system, alongside a randomised thumbnail index at the bottom of each project. These allow the user to navigate the site in a variety of interesting and unusual ways, encouraging movement. Formula Condensed typeface was used to symbolise Joel's range of styles and different approaches to multiple fields of design. The stretched glyphs translate this idea, and again the vibrant gradient backgrounds are indicative of the fun energy of the designer.
www.joeltellier.com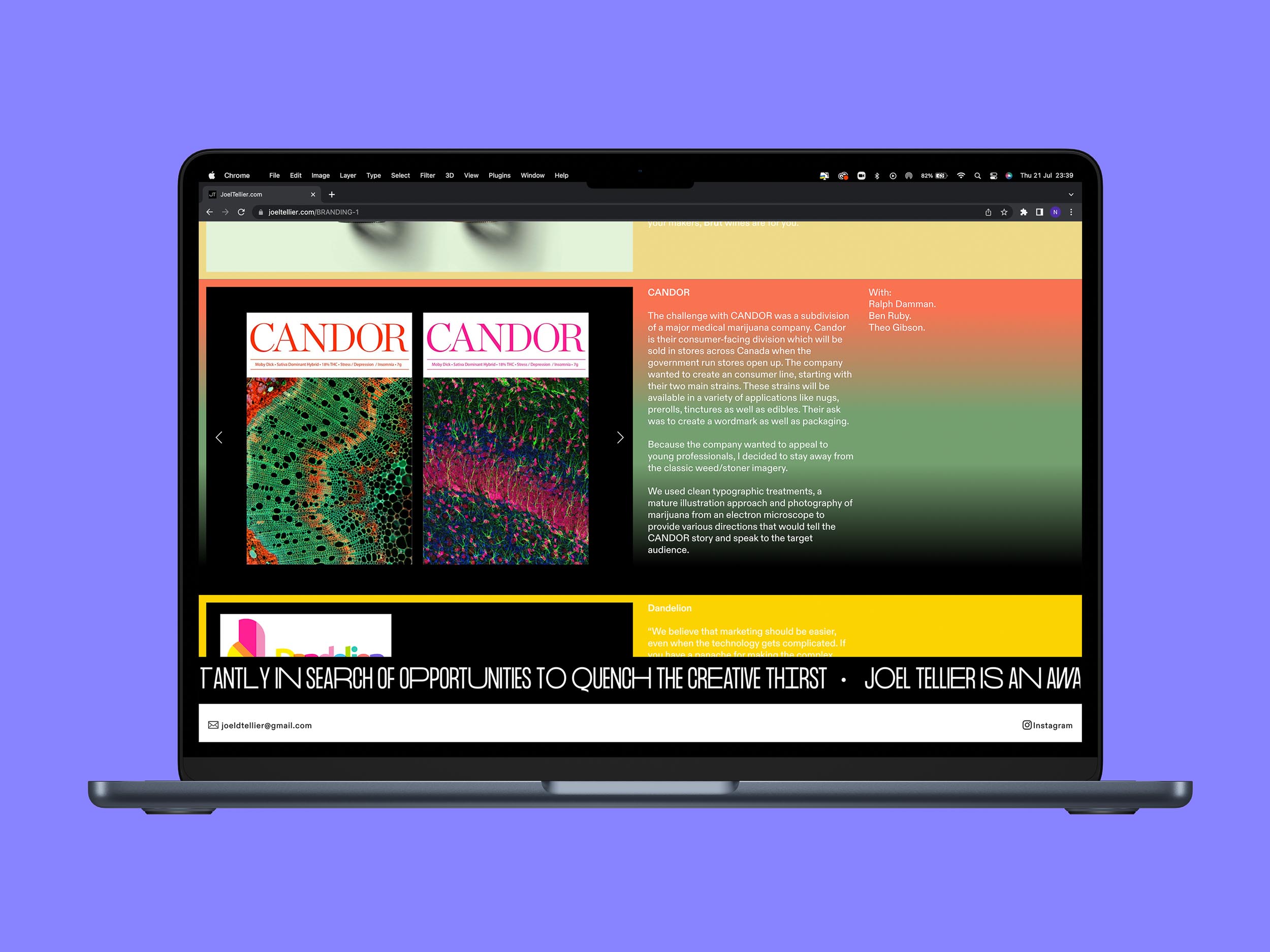 ---
---